How to Start Getting Subscribers as a NSFW Creator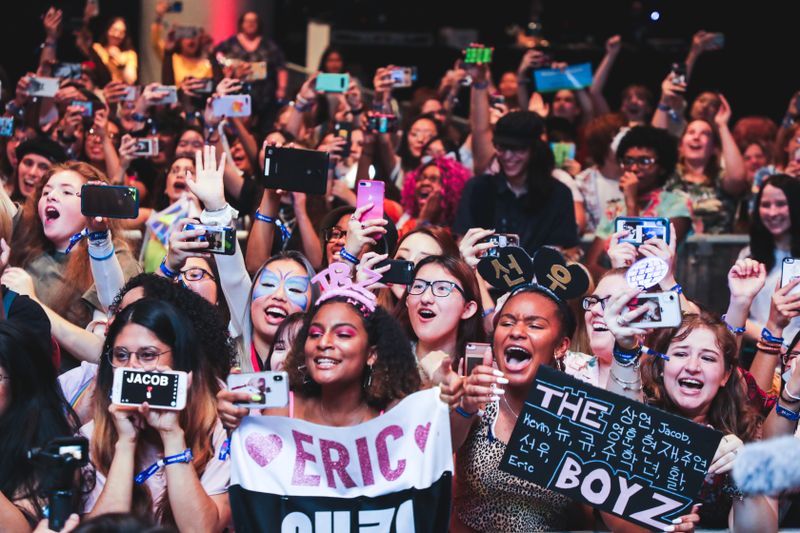 First off, welcome to the world of being an adult/NSFW creator and the pursuit of making passive income online and growing a fan community. As you know, you have to have subscribers paying you in order to make money on adult sites like OnlyFans, CLIQ, FanCentro, and others. You need a passionate fanbase of subscribers who pay for content and access to you. Now the next logical question is how do you start getting subscribers as a NSFW creator. This article will break down a variety of channels along with the tactics to accomplish this:
Instagram
Instagram is a super popular social media channel that all of us know. It is also a great acquisition channel to find subscribers. The beauty of Instagram is that it has a massive user base and built-in sharing and discovery features such that content can be trending. Of course, in order to use this channel you'll have to be open with the public (or you could do a Finsta) that you're a NSFW creator. Some people are against this but you really need to be public with it if you want to grow and make a lot of money. Now the basic steps to find subscribers are to develop a routine of posting content on your account with the appropriate hashtags. Make sure you're posting at least 1 story a day and 1 feed/reel post a week in order to show engagement and demonstrate to your existing followers and new ones that you're active. With the content, you'll want to share teasers and previews of content that give your followers a sense of what they can expect on your fan club page. Also, make sure you are following Instagram's guidelines for nudity with your content such that it's a sweet balance between risque but not overtly porn. Lastly, you'll want to use the right hashtags, find trending songs with reels (Instagram is fighting heavily against TikTok so reels are prioritized on the feed), and engage with your followers (and random users) on other NSFW accounts or related posts through DMs and responses.
Twitter
Twitter is probably the most adult-friendly platform there is. NSFW Twitter is a great place not only to find subscribers but also to interact with other creators and share tips. Similar to IG, you'll need to be active and engaged by tweeting regularly content previews, normal tweets that showcase your personality, and retweeting. You can find hashtags that are NSFW that will boost your chances of getting discovered too.
Reddit
Many people argue that Reddit may be as good if not better than Twitter. Similar to Twitter, this is one of the few mainstream platforms that is open to adult x-rated content. There are scores of subreddits dedicated to sharing adult content for fans online. You should make a Reddit profile and actively post teasers on these subreddits. Here's a great website to find the top trending Reddits: http://redditlist.com/nsfw. You can also engage with other adult creators on Reddit in a variety of subreddits like https://www.reddit.com/r/CreatorsAdvice/ and https://www.reddit.com/r/onlyfansadvice/.
Snapchat
Snapchat is another powerful tool that adult creators can use to find and engage with fans. You'll need to randomly add users on Snapchat and send them links to your CLIQ profile. This method is more guesswork but there are websites where you can find engaged fans. Also, once you get subscribers you can upsell them by interacting with them on a premium snapchat where you can make more money and provide that digital girlfriend experience.
TikTok
TikTok is very interesting and promising. While it has insane growth and a high possibility of going viral, you have to be careful with their tough stance on adult videos. That is why you need to strike a balance of once again posting content on here with the right hashtags and popular songs/dances, while showing hot and sexy teasers but not going over the line and getting your account banned. We have high hopes for this platform, and there are now plenty of NSFW creators that are showing that it can be done successfully.
Porn sites
This is an interesting channel to explore, especially if you're more into longer form videos. We're now working with creators and hearing that some are seeing huge success by putting up teaser videos on sites like PornHub and then putting their CLIQ profile in the description to coax viewers to subscribe to see more. Of course, porn sites are exactly the places where there are millions of fans interested in seeing adult content. That is why it's a no brainer to try and experiment with getting your brand out there. The key is making sure your content is high quality and longer so that it fits on these platforms.
Dating apps
Another hacky channel to leverage is dating apps. Once again, it's smart to think of where your fans will be. Dating apps are full of engaged people that want to interact with attractive people. It can be difficult to master this method since dating apps have pretty good security and fraud systems that will detect if you're sending links and also users can report you. You'll want to try the popular dating apps like Tinder, Bumble, Hinge, and even smaller ones like PlentyofFish. That being said, it's worth trying and cool that you can change locations/preferences to find specific users, almost in a targeted advertising way.
Collabs with other creators
It's important that we mention that a lot of growth in the creator community comes from collaboration with other creators. There are plenty of ways to share the love and money by doing shoutout for shoutout (check out shoutoutexpress.com) and other tactics where you cross-promote with other creators and help each other out. Theoretically, a fan shouldn't have a hard limit on how many creators they're subscribing and paying for. Also, it's essentially you're interacting with other creators to get tips and help each other grow.
Promo accounts
This wouldn't be a complete list without mentioning promo accounts. These accounts are found on Twitter and Instagram especially and are geared towards pay to play promotions for creators to be featured in front of their audiences. The issue of course is effectiveness. We've heard some promo accounts working out for creators and them not. It's tough because some of these accounts can be sketchy and ask for money upfront. None really do it based on performance so you have to be okay potentially losing money and not getting any followers. Nonetheless, it's worth looking for trustworthy accounts and building relationships so that you can try this method out. If it begins to work, try to compare the cost of the promo compared to the extra money you make and see if it makes sense to continue.
Agencies
Finally, there is the solution of working with an agency and being managed in order to better optimize your account and find more subscribers. Agencies are popping up all over the place, and they are geared towards providing hands-on support by a full team, mostly outsourced around the world, to adult creators. Of course, there's a price to pay. Most agencies will want 15-20% of your profits in order to fund the marketing and maintenance of your account. And agencies vary a lot. Some are great and very supportive, while others can be abusive. It's crucial that you do your research and leverage friend recommendations to find the right agency if that's the path you want to take.
All in all, this guide is designed to help you find the best combination of channels in order to start getting subscribers as a NSFW creator. We hope you enjoyed this article and wish you the best of luck!
Want to get started on CLIQ?
Join over 10,000 creators on CLIQ today to build your fan own club! Monetize your fan base with 85% payout for the first 3 months!
Join Today